magic ~
Welcome to the intergalatic world. This is the place where you will find endless resources to make your blog look more beautiful(?). Enjoy your stay in this magical place.
Coments
Enjoy the happiness.
Visit these sites.
Choice your way
Pack Icons: Ulzzang/03
written on viernes, 5 de julio de 2013 @ 16:53 ✈
newer post
older post
Pack Icons: Ulzzang/03
written on viernes, 5 de julio de 2013 @ 16:53 ✈
summer time record
"Who am I?"
∆ Nick name: Yoko
∆ Name: Arumi
∆ I'm a girl. Age 15 years old (03|09)
∆ I love the chocolat & slepp(dream)
∆ Like: Winter, Summer, Ingland, USA, Canada, Cats,anime boys & others.
∆ Hate: Lonless...
∆ From: Neverland
∆
More +
▶Contac me:
"Ese corazon que quiere desaparecer, esta herido & tú lo escondiste una y otra vez tras una sonrisa. | Los recuerdos felices, en realidad, son muy fragiles."
"Site"
∆ Name: Kemoopi Chokko
∆ Url: http://kemoopi-chokko.blogspot.mx/
∆ Opened: 01 | 03 |2013
∆ Estado: Activo
∆ Diseño: ver.8 '
intergalactic world'.
▶Credits:
Don't copy! Be original ~


Por favor, se pide que no se tome nada de este diseño-imagenes,codes,etc-sin permiso. Se agradece de corazón.| Si no te encuentras aquí & algo es tuyo,te pido que me avises.


©opyright ~ febrero.2013
For you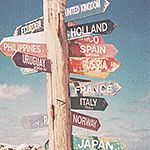 For you
∇En esta sona encontraras tutoriales, icons, barnnes, etc.
∇Solo te pido un favor, el cual consiste en que si tomas algo de esta zona me podrias dar créditos ¿?, se te agradecería de corazón ♡.
∇Etoy tratando de dar el mejor servicio para ustedes, así que esta zona esta;en constantes remodelaciones.
Tutoriales ~
my sunshine




links exchanged opened! just tag me but link me first


holissssss

















link
'
Rules'
∆ Se acepta cualquier tipo de afiliación.
∆ Si cambias tu url porfavor avísame.
∆ Si tu blog es privado y no estoy invitada, Lo siento!, pero te tendre que borrar de este mágico lugar.
Si deseas obtener el sepsi botón, solo copia el código de la textera que se encuentra a su lado.

"Boton de afiliación"
This is my lovely friend